TODAY CAN BE JUST ONE OF THOSE ORDINARY WEEKENDS which pass us by, and you look back on the date and you say to yourself, "What did I do on that day ?" "What happened with me on that day "?
And doesn't it always happen that we always look forward to weekends, and when that weekend happens, you find out that it's just a "Bleah!" day?

Well, I'm glad this weekend is very much different. Well, not really different, I would say it is "disguised" as just another ordinary day: I did the laundry, did some groceries, went to Church ( well, now that's extra-ordinary ) , everything at a much more slow-down relaxed pace , and your mind slides through its slowed Alpha state --- more relaxed, more receptive, and open to "signals" and "clues".
One of my realizations this weekend is, yes, like what
Aunty Acid
has made me realize , you should not "wait for a ship at the airport". It's like yearning for a dream, or possibly an "impossible dream" to happen, and today I have made the realization that reality bites hard. Big slap on the face, falling flat on your face.
Keep it real, Lei, just call a spade a spade, and stay focused on reality, not on far-fetched dreams and rose-colored clouds which appeared like heaven but wasn't.
Truth realizations, like face-smacking slaps should really hit you hard in the face, and also slam rock hard on your intellect and your ego -- to make sure it drives home the point. It should hurt so good that you get your eyeballs rolling like crazy. The hell it should. I am bookmarking this Day of Realization. This is my Transition Time, slow-down time in between my runs, and I come across important realizations :)

To be totally honest, it has been weeks when I have slackened from my so-called "sunset running", and I'm more of a Pinay Sunset Blogger than a Pinay Sunset Runner. Simply because when I'm writing, well, I'm not running (Hahahha) .



My running shoes are "injured" , now suffering from cracked soles and seemingly agape mouths, and I am making sure that I have a lot of materials for this blog -- reading materials -- before I hit the road again this week. And so I'm writing this weekend instead of running.


So while my running feet are on hiatus, it's my fingers doing the walking through the keyboard. Let your fingers do the walking, Sweethearts.
For the past few months and first half of this year, I've been running through sundowns and sunsets day after day and night after night, sometimes running through the wee hours of midnight and early morning at the very plush

Bonifacio High Street

of Bonifacio Global City with the voice of Rihanna singing Rude Boy to my ears, keeping me company.
Yes, I would run like crazy : like it's the only good thing happening in my life that time, like it's the only thing where I feel no one has any right to meddle with -- they can meddle with my work performance, with the way I dress , with all my apparent "boo-boos" in life, -- but not with my running. I have owned it and called it as my World, where you can watch me but not with judgment this time. Just stand back and don't come near, not in this World of mine.
I would run through the streets, passing by midnight construction workers who are working on the high-rise buildings round the clock -- and there are hundreds of them working in the booming business district of that mini-city -- and these guys shouting "Takbo!! (Run!" ) at me, so I would dutifully acquiesce to that heckling jest.
"Surely, your wish is my command," I would whisper to myself, running faster than ever, unmindful of the stares and looks of what seem like call center employees, smoking their hearts and lungs away, and wondering what a crazy woman like me -- running at midnight --- am doing , crazily running away through the sunset, not caring a bit about the time.
And sometime later during my run, I would also stop and begin thinking to myself: "What am I doing out here?"
More interestingly , I would come across the guys -- the Smelly Runners! Hark, it's them again!! They would come to the park like a mini-platoon, catching the attention of people warming the benches, and they would flex their biceps and unclothe themselves out of those sweatshirts and leaving their black undershirts on, unveiling their tattoos.
The Smelly Runners, they're here! Yes, they would surely run past me at the park, perspiration splishing and splashing, sometimes their wet yucky arms brushing past my arms and I would wince at the smell of the handsome and hunky yet smelly runners.
They would look good, but they won't smell good. Don't bet on it. And at this time when I'm not running, I remember those Handsome Smelly Runners!
That was a blast: running through the
Track 30th
Park of BGC like there's no tomorrow, and of course, after my run, will be hitting the shower to go to work at
JPMorgan Chase,
and that routine was almost a daily occurrence each week.
I would reach the office clad in my sports outfit and rubber-shoes,
fresh-faced
and glowing from my exhausting physical activity , standing
quietly side by side
at the elevator
with perfumed office employees of the building
with
their neatly-pressed
corporate garb and stilletto heels and pencil-cut mini-skirts.
You guessed it: of course I would get the stares, I , the fitness buff woman past her prime clad in
sports attire but trying hard to be the expert in my long-lost-and-now-found running sport, reminiscent
of '70s icon Olivia
Newton John with leg warmers screaming her heart out with "Let's Get Physical"
with its double entendre innuendoes. And, I , the eternal actress of the decade, would shrug it off
like it's the most natural thing, going to the office in sports attire and ready to hit the shower, and
acting as naturally as possible.
And if I get the extra-extended stare, they get the La Kalina Stare : right back at you. Yes.
"Anything else that I can help you with, my dear?"
I would count this as a blessing: me , with my two good and strong legs, running through Track 30th

with some 16 rounds around the park's block ,
running along a battalion of runners --- beginners and longtime runners alike
-- and majority possibly younger than me. Clutching a stopwatch on my hand
while jogging last week, my personal best for the 500-meter-run around the park
is considerably a slow 3 minutes and 47 seconds, but I believe that could be
much better compared to other "returning beginners" to the sport.
Well, it is a blessing because
not everyone has the love for running, which I have and which I enjoy ; and
because not everyone has two good and strong legs , which I also have and
which help me do what I want to do .
Further, n
ot everyone has the ability and
stamina to run, which I have.
Now that's something else, too.
In my deeper love for the sport, plus my research on parathletes -- athletes
with disabilities as having only one leg ,or one arm, or some other disability --
I have learned to count my blessings , also learned to appreciate what I have and
not sulk over what I do not have. For the things which I do not have,
I know God has a plan for me: possibly a much
better life awaiting me round
the corner, perhaps?
It's a mystery, but what I have is only excitement and positivity to smell that wonderful
mystery -- which could only be something good or something great.
Early this year I went back to this sport, which was supposed to be a teenage
passing summer fling, but just like your other Firsts, sometimes it goes back
to you. And it lingers. A
nd it stays.
I was once writing about it that I am
taking up the sport , possibly because I
needed to run and step up and pick up my pace in the
later years of my life,
or possibly because I needed to hurry and catch up
with what I have missed
in life -- either because I may be at such a slow
pace, or was zooming too
fast that I may have missed on it. Either it passed me by, or I passed it by.
And looking back, then looking forward, I see both sides now. Yes, whatever happened is wonderful, whatever is happening is wonderful, and whatever will happen will be wonderful. That is a saying straight from my former sisters at the

Brahma Kumaris

I was a yogi for 5 years doing meditations and remunerative reflections, and am blessed with spiritual insights such as these. Another blessing!
I may have made a lot of mistakes in the past, and may have been doing some recent mistakes, but it's a good thing that I am now wise to see them as they are, labeling them as "mistakes" -- meaning I have now the ability of self-awareness in discerning something as a "mistake" which should not be repeated, and moving on from there.
Famous female runner Joan Benoit Samuelson

said it best: "Love yourself, for who and what you are; protect your dream and develop your talent to the fullest extent."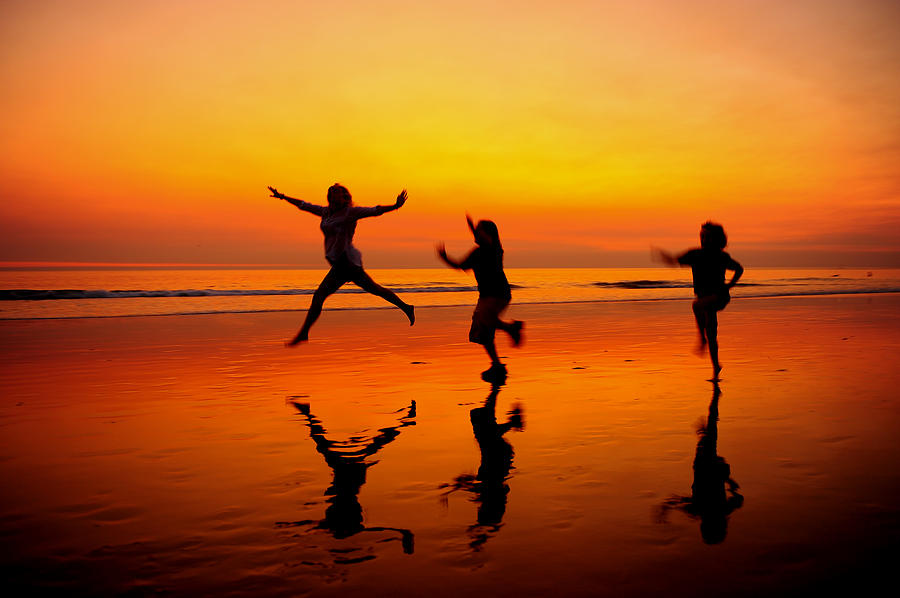 I sure would take it from here, learning to love myself more, learning to love life more, and learning to appreciate the people around me more. And if I have a hard time appreciating the people around me, then possibly I just needed to try to have a better understanding of them and of life in general : understanding life, understanding people, and understanding myself better to see all sides and tread through life in peaceful content and all-around state of just being happy and just being. Just be.
Life is Good. No matter what. Just have a clear understanding of all sides and all angles.
And you better believe it. :)